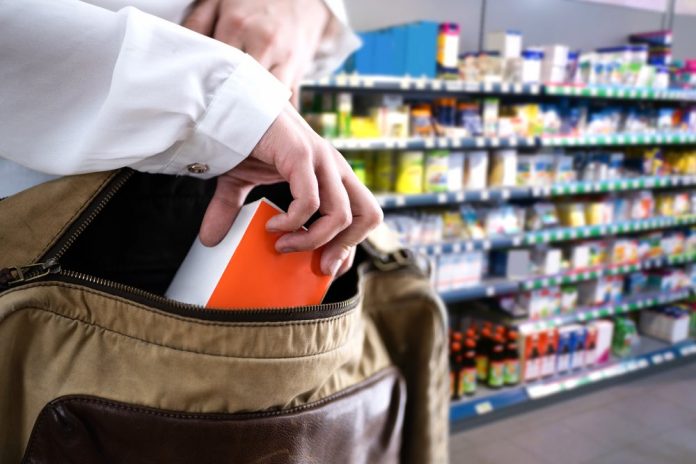 Peachtree City police would like to find the shoplifters responsible for stealing more than $1,100 in merchandise from Bed Bath and Beyond in the Kedron Village retail area. It was a theft that took eight minutes to accomplish.
An officer on March 30 was dispatched to Bed Bath and Beyond in reference to a shoplifting report.
The manager stated that on March 29 between 3:38-3:46 p.m., a black male subject wearing a blue track suit and a black female subject wearing a yellow sweatshirt and jeans entered the store, the police report stated.
"Both subjects filled shopping baskets with 56 skin care products with a total value of $1,142. The male subject exited the store with the baskets and left in a grey in color Nissan Rogue. The Nissan Rogue had another subject driving, and the tag was covered by a trash bag," according to the police report.
The manager was advised by loss prevention that the company wished to prosecute, the report added.
In another case, graffiti made a return to Peachtree City.
An officer on March 31 was dispatched to the path tunnel under Bridlepath Lane between Windgate Road and Doubletrace Lane in reference to vandalism.
"The complainant, a passerby, advised they saw two juvenile females on a golf cart spraying graffiti on the tunnel walls. The complainant provided us a golf cart tag number which led us to their residence," the police report said.
The juveniles admitted doing the graffiti and one also admitted to doing the graffiti at the spillway, the police report added.
Complaints were completed for both juveniles for interference with government property and they were released to their parents.
In a final case, yet another catalytic converter was removed from a vehicle on the city's west side.
An officer on March 31 responded to a theft from a business on D Bob Industrial Drive off Huddleston Road.
The victim told the officer his truck was parked at the location when the catalytic converter was removed, according to the police report.