OCONTO, Wis. — The pandemic forced Dr. Charles Heyka to shave off the first beard he'd grown in years.
He needed to do it to ensure then N-95 masks he was wearing to fit properly. He's a family practice doctor at Bellin Health Oconto Hospital And Clinic. 
"COVID required skin contact with our masks, our N-95 masks, in order to be fully efficient," he said. "I had to shave my beard. It was heartbreaking. Not too horrible, but it was heart breaking."
But the beard is back, and so is the opportunity to talk with other men about matters ranging from mental health to the importance of prostate checks and testicular self-examination.
"That's something men don't want to talk about for the most part, so anything we can do that might bring that up in conversation is certainly going to be useful," he said.
Campaigns like Movember and No-Shave November are designed to put the focus on mens health matters and cancer through facial hair.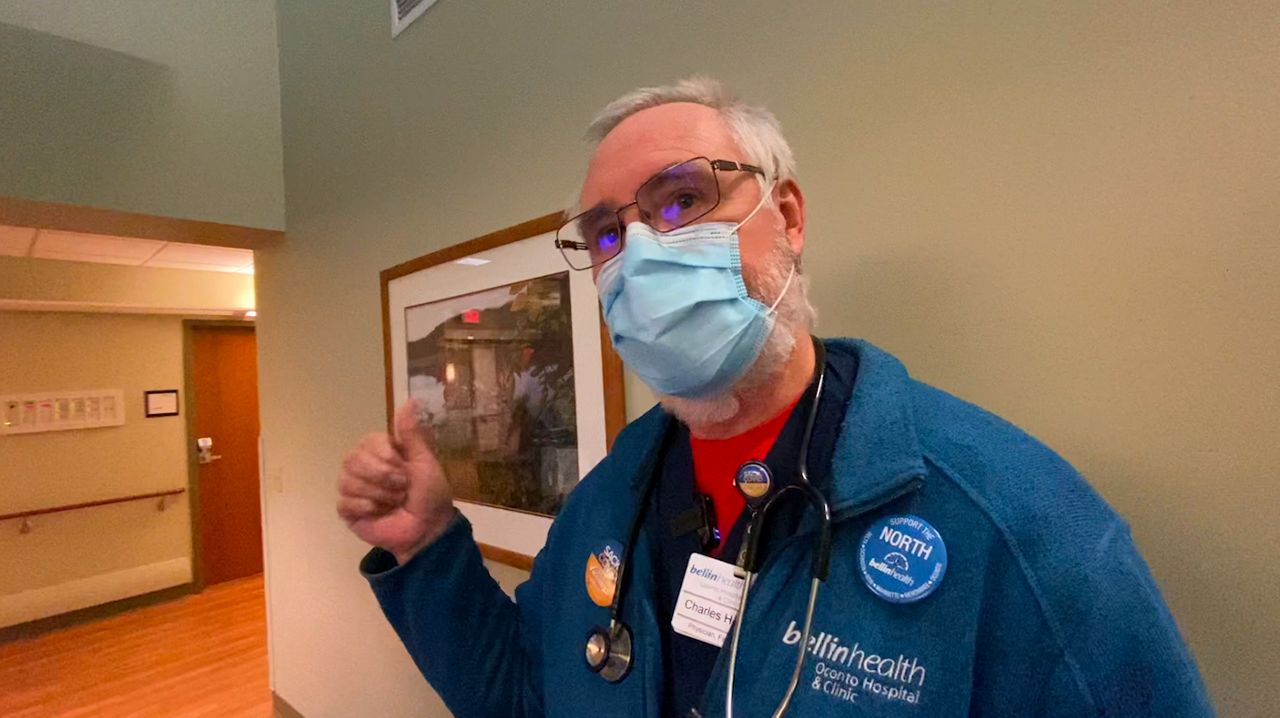 Like the whiskers sticking our from under Heyka's medical mask.
"Any opportunity that gives us a chance to talk with somebody and open that door to say, 'When was the last time you had that colonoscopy? Let me tell you about this guy who was 40 years old and started having some problems and because he got that done we caught something early on," he said. "It's a good door opener and it's fun. You've got to have fun with this stuff."
He's taken a little ribbing from his staff about the new growth.
"I was wondering why Dr. Heyka was growing his beard out, then I was like it's November, No-Shave November," said Jensen Navis, a Student Nurse Tech working on the staff in Oconto. "Then we joked around that Dr. Heyka… got lazy and didn't want to shave it off."
But there's an underlaying message to that facial hair — and potentially a connecting point with a reluctant patient.
"You never know when that one extra bit that might come from a doctor that says, 'This really would be a good thing for you to do.' You just don't know how much that might change their behavior and possibly lead to getting that screening done," Heyka said.