A general view of the lobby area is pictured at the Fortis Memorial Hospital at Gurgaon on the outskirts of New Delhi, India, May 20, 2015. REUTERS
">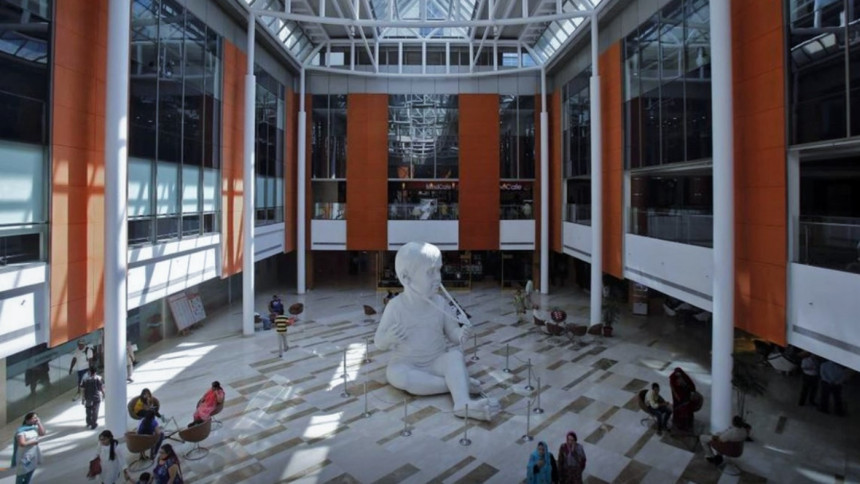 A general view of the lobby area is pictured at the Fortis Memorial Hospital at Gurgaon on the outskirts of New Delhi, India, May 20, 2015. REUTERS
India today said a one-stop portal is being developed to provide credible information to foreigners seeking medical treatment in India.
Addressing a roundtable conference with senior Indian foreign service officers, Health Minister Mansukh Mandaviya said the government is committed to making India a global medical value hub by further strengthening its traditional medicine industry and boosting "Heal in India" and "Heal by India" campaigns, reports our New Delhi correspondent.
He suggested establishing facilitation centres at Indian embassies across the world for people wanting to travel to India for treatment.
In addition, a system to get feedback from people who are receiving treated in India can also be instituted as "this will help our medical tourism sector," Mandaviya said.
He noted that India, with its high-end healthcare ecosystem and world-class medical facilities, has become an attraction for the whole world.
"Today, people from different countries of the world are coming to India for treatment in large numbers. With an aim to further boost medical tourism, the government of India has launched 'Heal in India' programme," Mandaviya said.
Stressing on the need to firm up agreements with other countries in the area of the medical sector, the health minister said India has an agreement with Japan to provide skilled nurses.
Such agreements have also been made with other countries for skilled medical manpower, he added.
These kinds of possibilities should be explored to promote medical value tourism, he suggested.
He also said medical treatment costs in India are 65 to 90 percent less than the cost of treatment in the US.
In India, there are 696 hospitals – equal to or better than global quality benchmarks, according to Mandaviya.