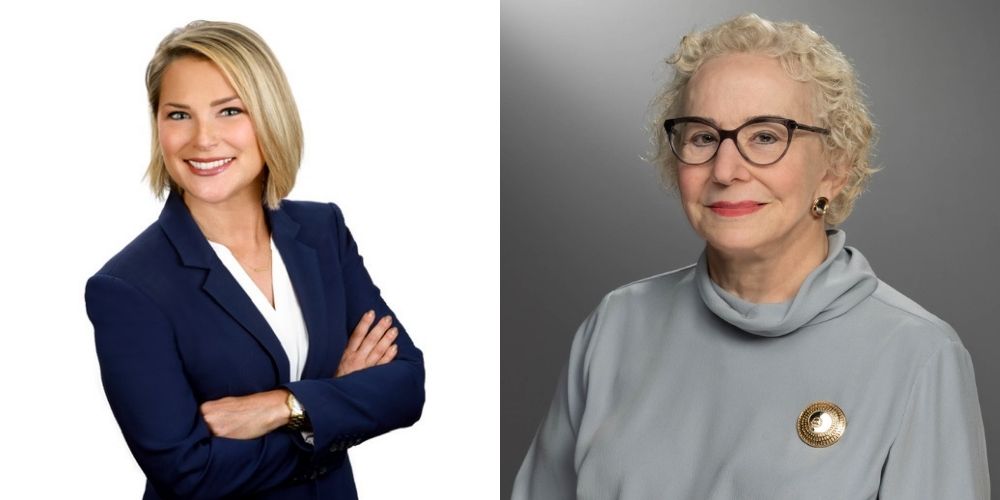 Health experts from The University of Texas at Arlington's College of Nursing and Health Innovation are joining a multi-institutional effort to address COVID-19 concerns and answer questions from the public.
Erin Carlson, director of graduate public health programs, and Florence Haseltine, executive director of health research and presidential distinguished professor, will join experts from the University of Texas at Dallas (UTD) and UT Southwestern Medical Center for an online panel, "COVID-19 Year 3: Variants, Vaccines, and Your Questions Answered."
The panel begins at noon Tuesday, Feb. 22, and registration is available online.
"The benefit of this panel over some others is the diverse backgrounds of the panelists," Carlson said. "Attendees will receive information from different perspectives other than only that of public health."
Additional panelists include:
Dr. Emily Adhikari, assistant professor, Department of Obstetrics and Gynecology, UT Southwestern
Dr. Reuben Arasaratnam, assistant professor of internal medicine-infectious diseases, UT Southwestern
Timothy Bray, director, Institute for Urban Policy Research, UTD
Rafael Martín, vice president and chief of staff, UTD
Some of the topics include the state of COVID-19 in North Texas, how variants occur and how to address fears over getting the COVID-19 vaccine.
"The question I am asked most frequently is 'How can I encourage my sibling/parent/relative to get vaccinated?'" Carlson said. "I think that this panel will provide suggestions to help people speak with their unvaccinated loved ones."