Speakers
Jimmy Kolker
– Jimmy Kolker serves part-time as Senior Advisor to the Coordinator for Global Covid Response and Health Security at the U.S. Department of State. Amb. Kolker had a 30-year diplomatic career with the U.S. Department of State where he served as the U.S. Ambassador to Uganda (2002-2005) and to Burkina Faso (1999-2002)
Robin Renee Sanders
– Dr. Robin Renee Sanders, a former senior career U.S. diplomat, is currently CEO of FEEEDS & FE3DS,  LLC, which focus on Africa's business, investment and trade strategies. As a career diplomat, she served twice as U.S. Ambassador (Republics of  Nigeria & Congo), and as Africa Director at the White House National Security Council (NSC).
Fatima Sadiqi
– Fatima Sadiqi is Professor of Linguistics and Gender Studies (University of Fez, Morocco); her work focuses on women's and gender issues in modern North Africa, the Middle East, and the Mediterranean world.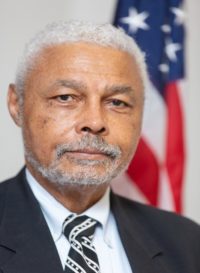 Charles A. Ray
– Charles A. Ray, a member of the Board of Trustees and Chair of the Africa Program at the Foreign Policy Research Institute, served as U.S. Ambassador to the Kingdom of Cambodia and the Republic of Zimbabwe.
; Moderator